Bellissima
Beauty Spa Services
The Bellissima Center was opened in 2007, and many people know it as a Bellissima Beauty Salon. Over time and the experience gained, the Center has developed two directions – Beauty and MED SPA & WELLNESS (Health and Longevity). Now we are open under the new name – MED SPA BELLISSIMA. A unique team of professional hairdressers-stylists and esthetician's. Individual approach to each client. Med Spa Bellissima combines quality, comfort, and high professionalism, multiplied by tradition. We choose for work only professional cosmetics from world brands with a rich and proven history. We understand perfectly that external attractiveness allows you to glow from the inside and confidently walk towards success.
Tattoo Laser Removal
Tattoo regret is a very real phenomenon as people might tire of their body ink due to changing professions, relationships or personal style. Laser tattoo removal is an effective way to eliminate unwanted tattoos, leaving clear skin behind. This approach requires a series of treatment sessions, but the procedure is comfortable and does not involve downtime, so it is easy to fit into your daily schedule.
Delfin Cup Vacuum Therapy
The Copas Delfin are a revolutionary technology from Colombia that utilizes nonsurgical methods to shape your buttocks in a safe and effective manner. The way that it works is by diluting and relocating the gluteal fat which models and tones the buttocks. The Copas Delfin are made for the safety and wellbeing of both the clinician and the patient. They come with equipment for their sterilization and maintenance and pressure control valves which prevent the poor treatment of the patient's skin. Additionally, the cups themselves are designed as ergonomic in order to protect the clinician from occupational risks.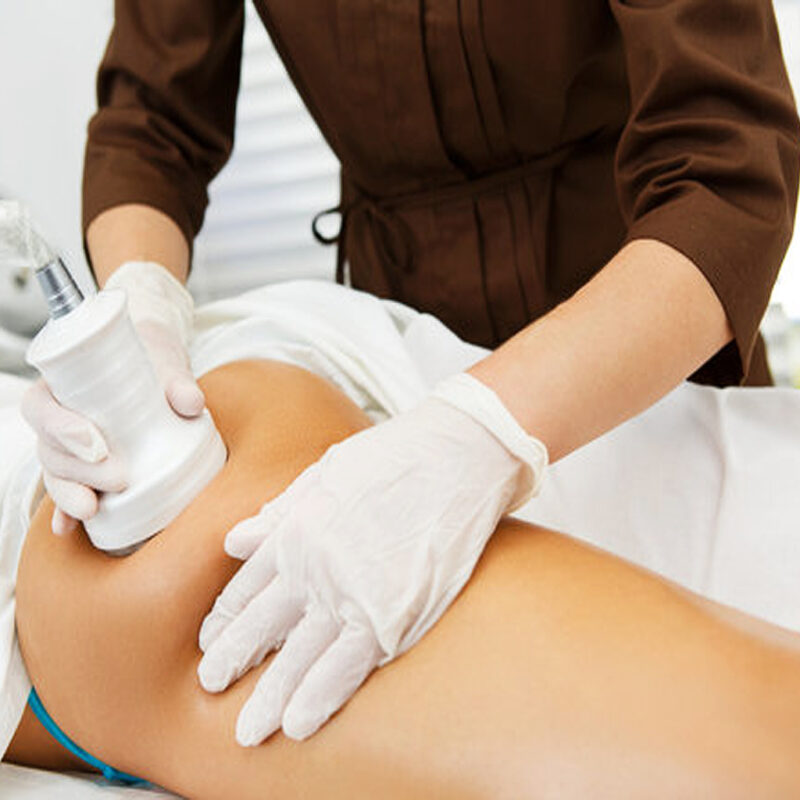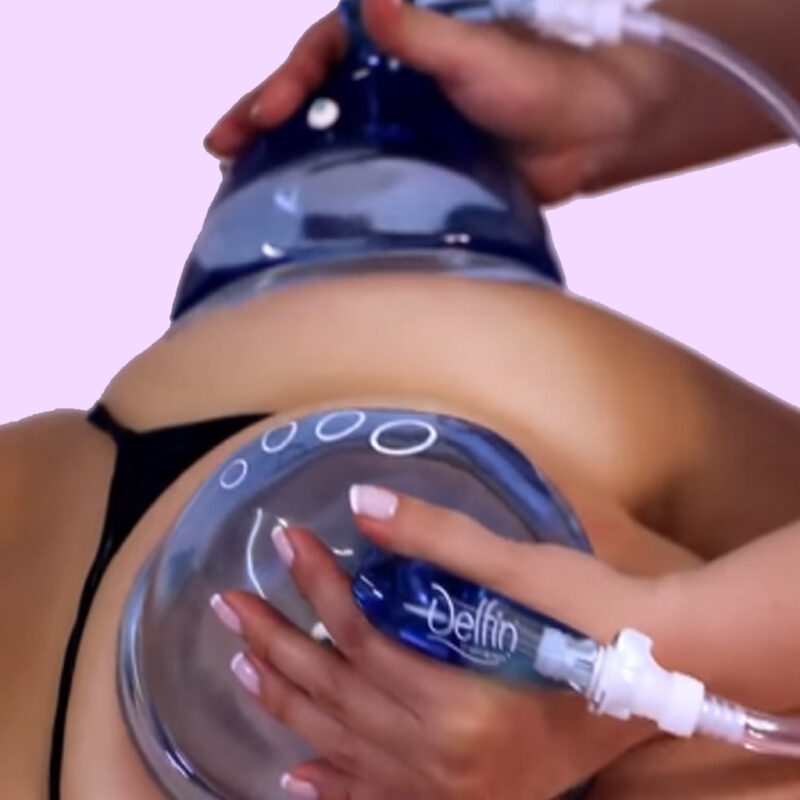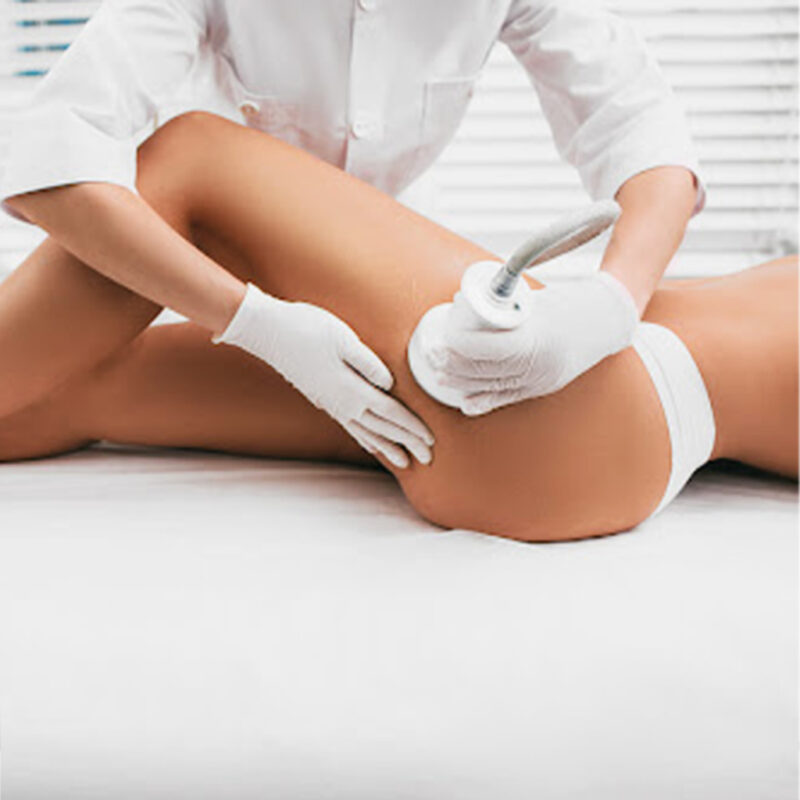 | Service | Takes | Discription | Price |
| --- | --- | --- | --- |
| Columbian Butt Vacuum Lift | 1 Hour | Using patented official Delfin Therapies Cups. Non-surgical procedure to lift and round the buttocks. A minimum amount of sessions needed to see results, 6 sessions. Includes thermal/hot cream and massage. | $220 |
| Cellulite Therapy | 45 min | Using patented official Delfin Therapies Cups, thermal/hot cream, manual manipulation/massage and LED therapy to reduce the appearance of cellulite. | $100 |
| Lymphatic Drainage | 45 min | Using patented official Delfin Therapies Cups and manual manipulation/massage. | $150 |
| The Bellissima Booty Facial | 1 Hour | Prep and warm the skin with manual manipulation using thermal cream, cleansing the skin, application of your choice of scrub, spot treatment, LED therapy and moisturising. | $150 |
How it works
The Delfin cups use strategic hot and cold therapies, along with high-powered vacuum suction ato provide you a firmer, lifted, backside with youthful contours and the voluptuous figure you desire. The Vacuum Therapy process dilutes and relocates underlying gluteal fat (fat along the buttocks) – using intermittent hyperthermic therapies (localized heat), pressure massage (using Delfin cup suction), and hypothermic applications or localized cooling (with cold devices or hypothermic lotion).
Microblading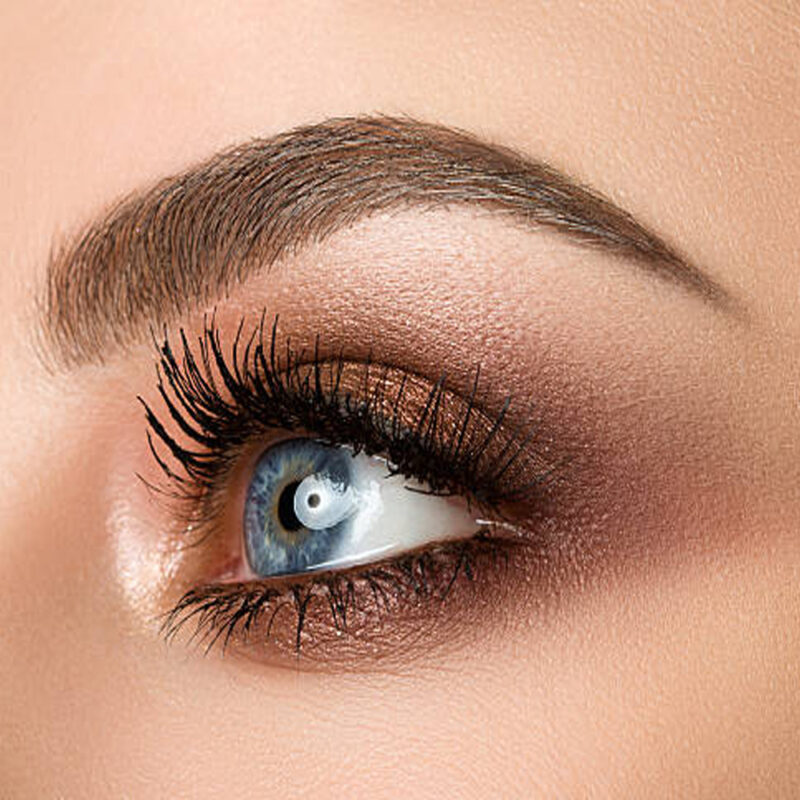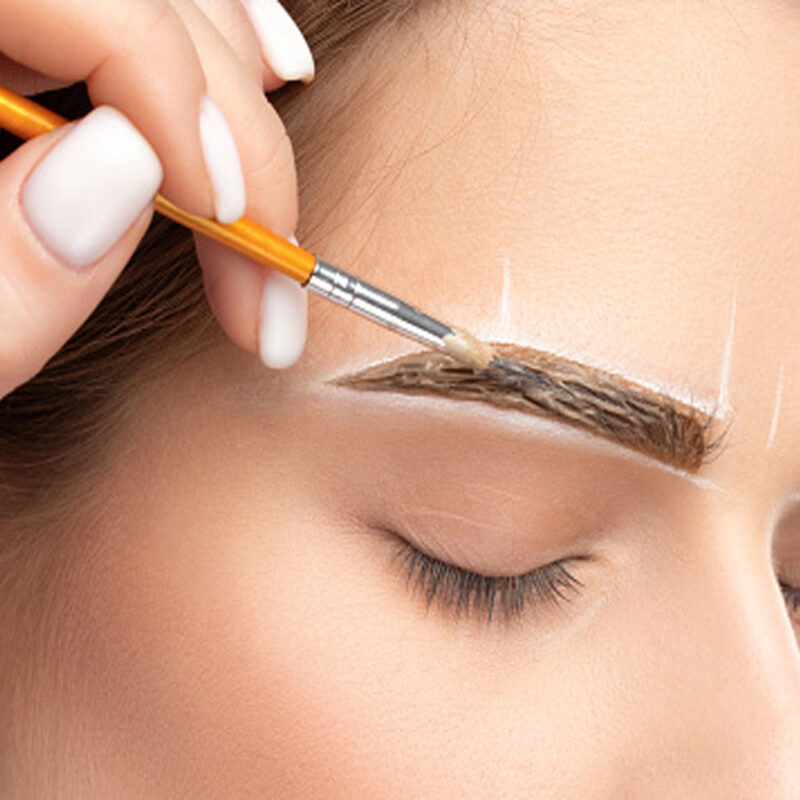 Deposit of $200 is Required (non-refundable)
Call Office for More Information
Hair Styling & Services
A unique team of professional hairdressers-stylists. Individual approach to each client.
Blow Dry. One of the most popular services for women who value their time and always want to look stylish and well-groomed. Light makeup will help complete the look.
Cocktail styling. If you want to add lightness, playfulness, and sexuality to your image, then this is precisely what you need a great option for a diner with your friends, or loved one, or a date.
Evening styling. That hairstyle for a special occasion when everything matters – makeup, hair, dress, shoes … when you are the center of attention.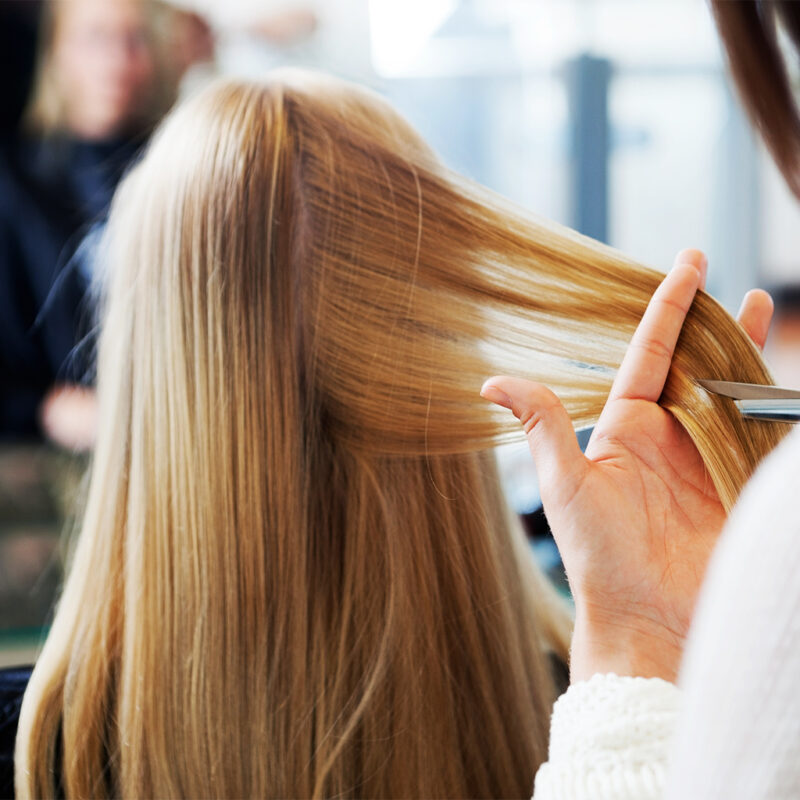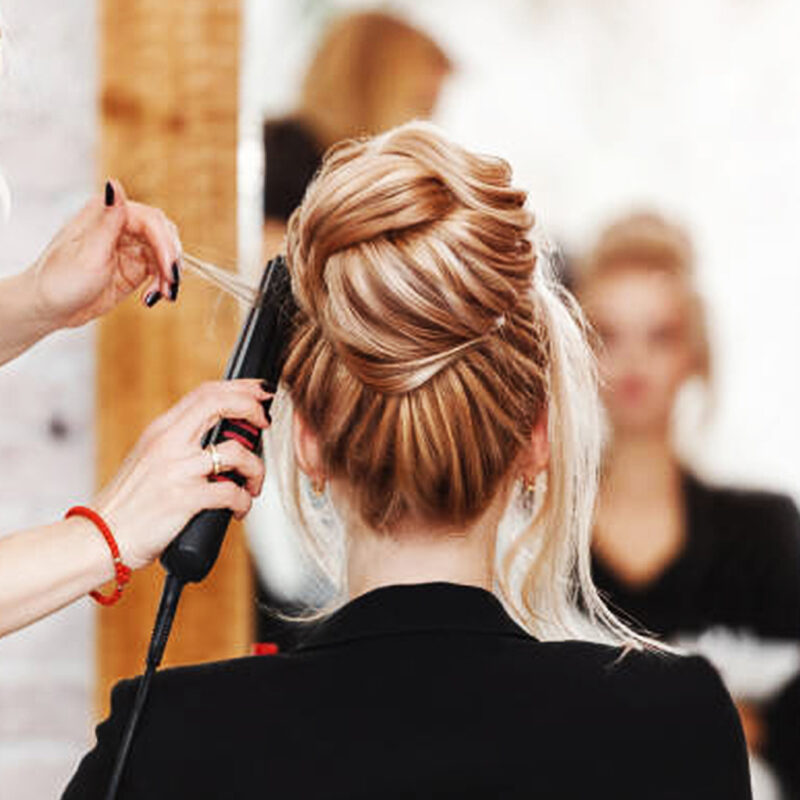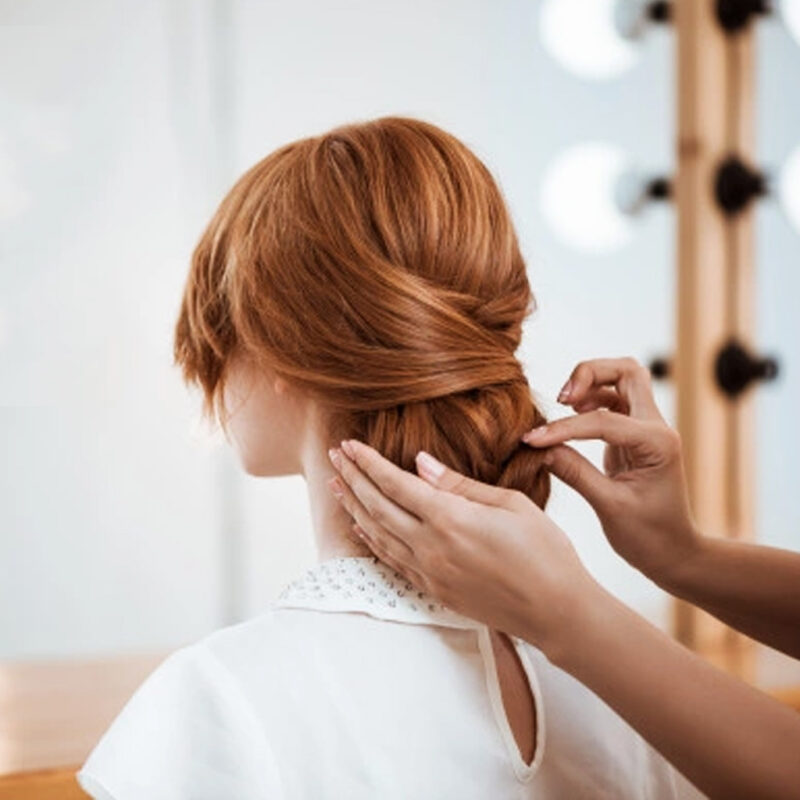 | Service | Price |
| --- | --- |
| Blow Dry or Set | $45 - 55 |
| Men's Haircut | $40 - $55 |
| Ladies Haircut (short / medium) | $60 - $80 |
| Ladies Haircut (long) | $80 - $100 |
| Keratin Tip Hair Extensions | $4 per strand |
| Service | Price |
| --- | --- |
| Single Process | $90 |
| Highlights ½ Head | $150 |
| Highlights Full Head | $250 |
| Body Wave | $90 |
| Permanent + Blowdry + Haircut | $180 |
| Toner | $50 |
| Balayage, Ombré | $180 - 300 |
| Hair Treatment Conditioning | $30 |
| Hair Treatment Gloss | $45 |
Keratin Tip Hair Extensions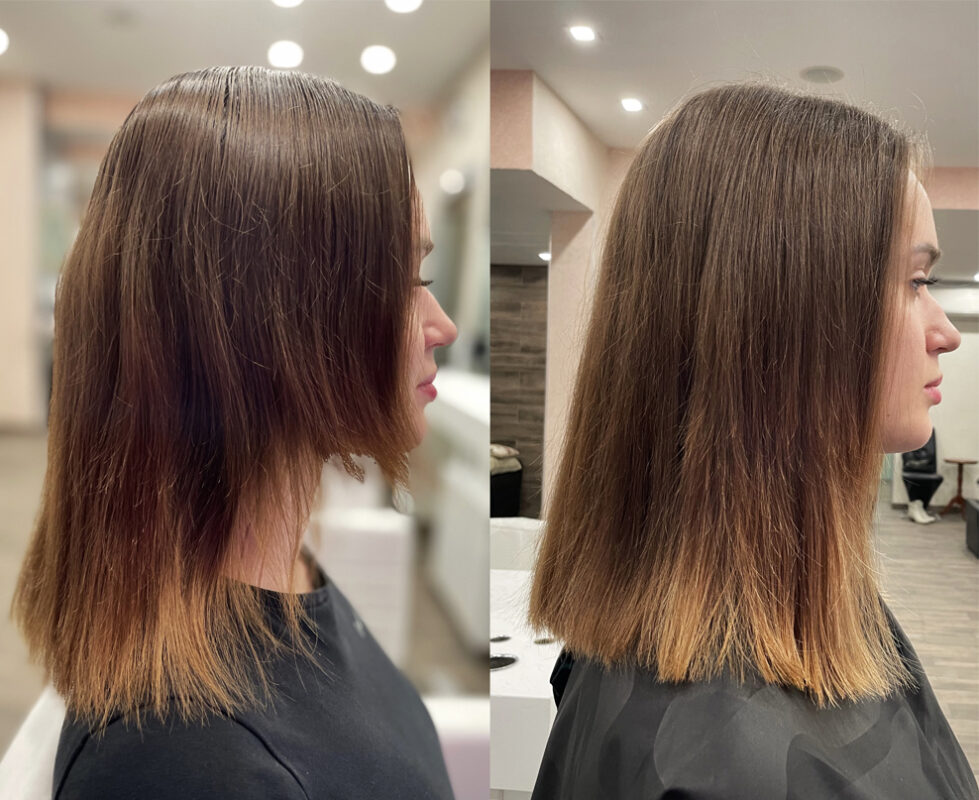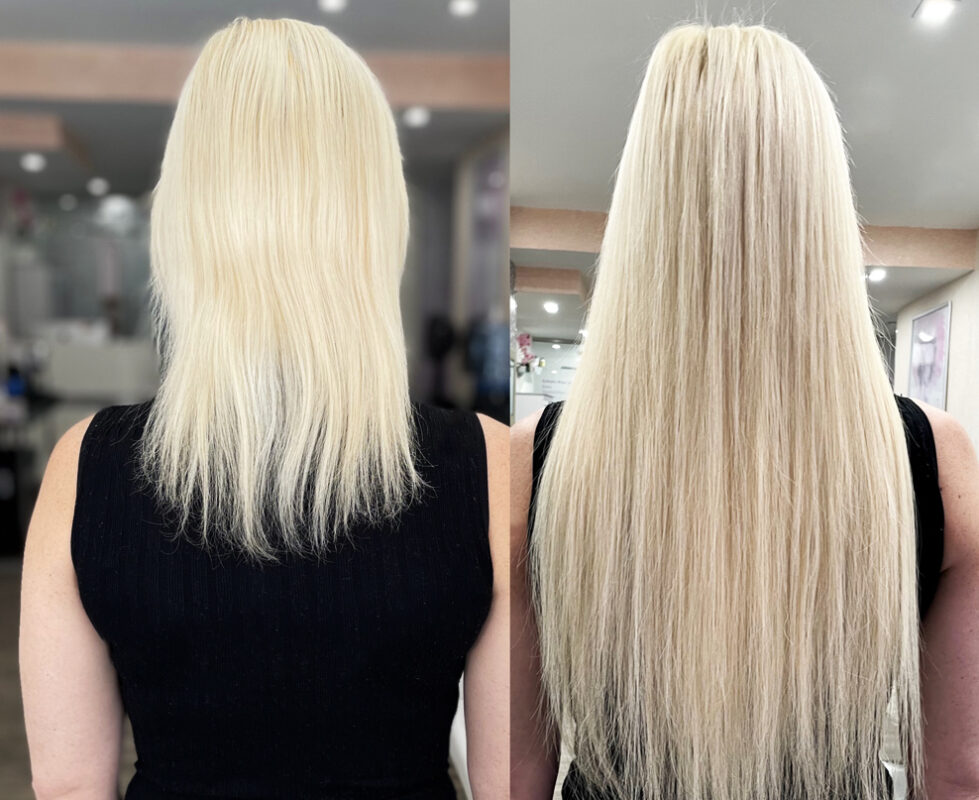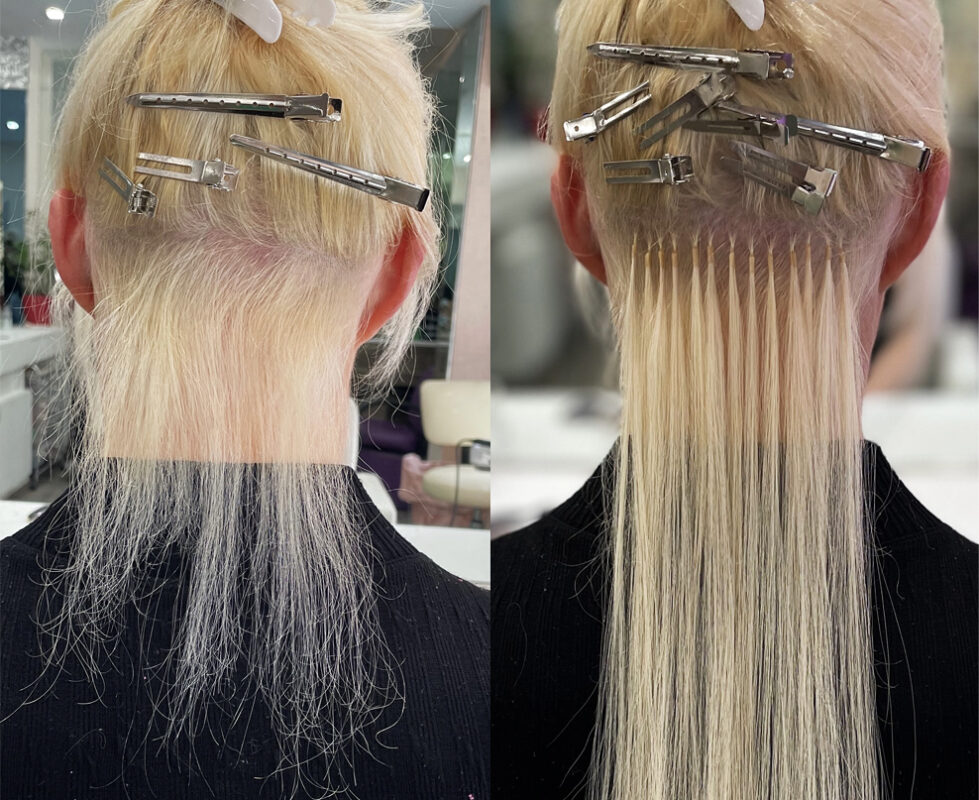 We do extensions that are small in size, invisible and super comfortable to wear from day one. With our k-tip extensions, you can do any hairstyles, even high ponytails. The work takes anywhere from 2-6 hours, depending on the amount of strands to be installed. For best results, we recommend at least 100-150 strands to be applied, even though clients with naturally thick hair might need up to 250-300 strands. The maintenance is usually required every 3-4 months. 
We proudly work only with 100% real human hair extensions. You can confidently use hot tools to style the extensions as you would style your own natural hair. 
We conveniently offer a wide variety of shades and textures of extensions to choose from right at our salon. That allows us to perfectly match the color and texture of extensions to the clients' natural hair. Super small strands we use amazingly blend in with clients' natural hair and are invisible to the eye.